I got an early Christmas present! An email (early December) for a ticket on a very nice water.  It's steeped in angler history, over the years it's had many changes from syndicate to clubs and finally back to a syndicate.  It's well on its way back to its former glory.  There are some absolutely stunning carp in there.  My name's been on the list for just under 5 years, which has certainly felt like a long time coming, but it now has a closed list.
However, this isn't the best timing for me to get offered this.  My wife is in the travel industry, which has been extremely hard hit this last year due to the pandemic (along with so many other industries).  So, with this looming over our heads, it was a real hard decision to part with the cash, oddly it took me 24 hours and lots of calls.  I managed to get it in my head that I would have been stupid to say no thanks.  So thank you folks for your help and support, I just need a push in the right direction.
I will leave the name out until my first visit.  However, I will say it's a 24-acre gravel pit, situated in the same valley where I already fish.  This valley holds some truly amazing waters, this being in one of them.  The lake has a good head of carp with still a good number of original ones.  The current stocking program is going to be absolutely awesome in a couple of years and I'm sure that's why the waiting list is closed.  We all know it will be one of those sort after tickets (if not already, I should say).
There is a great mixture of Mirrors & Commons from 4 strains of carp and the original stocking.  It's full of weed and gin clear waters.
My first trip is imminent and is purely about setting foot on the bank and starting to build up a feel for the lake.  I'm not going to kid myself, it's going to be hard going and to target one carp seems ridiculous but achievable.  It will definitely be challenging, but that's in my blood.  Before I moved here in the mid 90's, all the lakes I fished since I started in the 80's, have been low stock and you were lucky to catch 7 carp a year.
I'm not going to drop my other syndicate, there is still unfinished business on the Airfield lake.  I can't just drop after putting in so much hard work over the past years.
I'm planning my first trip on the new syndicate in early January, weather permitting, as I have a feeling it could be a hard winter this year, unfortunately it looks like Covid19 has roll the dice once again and we are all lockdown for a month or two and all new member are unable to fish until they have done there induction, these thinks happen and  I will be buzzing by then to get out onto the new water.  as my old syndicate isn't to far away I'm hoping to get back out there soon.
Until that day
Stay safe
Richard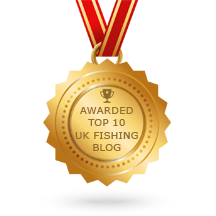 –