Location – School Lake
Hours – 3 Hrs
With a few hours free today and the prospects of no rain (which certainly makes a change, mind you the wind is pretty harsh).  I've selected my swim on the less windy side of the lake and its also in full sunshine, this is in the hope that the carp feel the same way and tuck themselves against these margins.  4 other anglers are out today, so the extra pressure around the lake may make them move.  Something needs to as its Spring on  Sunday (1st March) and it's been a lot harder on here this February than expected.
With that in mind, I was just going to be using PVA bags with Catalyst pellets soaked in the syrup and a few crushed up CC boilies.  One rod as a CC wafter and the other as a PPS pop up, for a change.  I will just work on from that.  It could be time to try out the Catalyst boilies.
It was about an hour before the left rod was off and with a lovely mirror in the net, that was a pretty good start.
Unfortunately, not long after that the school called, my eldest was feeling sick with a headache, it was a super quick pack up and I was off.
Very happy with my results in that very short trip.
Until next time
Richard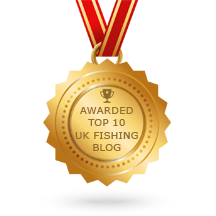 Please subscribe to my Video Diary
Consultant For
Sponsored By