Location – School Lake
Hours Fished – 4 hrs
With high winds and heavy rain at the beginning of the week and not that much motivation after the hard going on my last trip, it wasn't until Wednesday that I finally got the rods out.
And after an hour and a half of searching for good signs of Carp with the Chirp.  I finally settled on a swim by the island, my previous trip on here had revealed either a shelf for the Carp to feed on or an amazing drop-off.  Both these features would produce Carp in the right conditions over the Winter months.
I set up my rods as normal and flicked them out both with PPS pop-ups.  One on the bottom of the drop-off and the other on the shelf and catapulted some 8mm Catalyst pellets.
I'd purposely got these for this lake with my last order.  Within 10 to 15 minutes, I was getting liners and not long after that my first take.
A lovely Mirror, but before I got a chance to do anything the other rod was away with a Common!
I quickly sorted out the photos and got the fish back.  I sorted the rods out and was just catapulting more pellets out and the right rod was off again, with another Common.
Wow, that was a mad 30 minutes, may get a chance to finish my cold coffee!
It all went a bit dead when the rain arrived and I had to wait until 1230 for my next take.
Another small Common to the list and that was the last take of the day.  This was a good 4 hrs worth of fishing and I was just hoping for one fish.
Until next time
Richard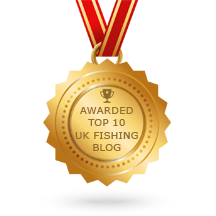 Please subscribe to my Video Diary
Consultant For
Sponsored By