The school holidays are less than a week away and the weather conditions are looking perfect for a change, a dip in the pressure and light rain showers, it's worth being on the bank.
With the wind pushing up from the south, I had in mind a couple of swims and after looking at them all I opted for this one.  It's well away from any other anglers – unless some set up very late, fingers crossed on that one.

Having fished and caught out of this swim numerous times, there was no need for the marker float.  I simply leaded about; to check on the weed growth and settled on an area with a lot less.  It's surprising how much weed growth is about this year.  I didn't find the perfect clear spot that is normal about on the Plateaux.  I have fed the swim a mixture of crushed hemp, 12mm Catalyst boilies and Catalyst pellets and I'm fishing a pop over the top on both rods to combat the weed.  I feel the Deeper is going to come in very handy if the weed continues to grow.
After having a few liners early on and after dark, I was getting very confident and finally drifted off to sleep.  Until just after midnight the left-hand rod was screaming away and a lump was certainly attached.  You can just tell.  It was kiting right, which is not good in this swim as it involves the big overhanging tree.  No sooner had I realized this my rod tip was stuck under the water and as deep as possible and I just pumped until I felt my leader knot go through the tip eye.  I knew then that fish had passed under the tree finally.  With the fish safely away from that, it was time to sit back relax and play the fish out.  This didn't take too long and in the moonlight, the carp rolled into the Nsr, I could see the big outline of a good size carp.
32lb 7oz Common
I was very happy and even though I had had this fish before, it's still a joy and I was really, please.
I quickly redid another PVA bag filled with Catalyst & Betafin pellet and got the bait back on the spot.
The next take came on the same rod, not really sure when that was and unfortunately the hook pulled.  I soon had the rod back out and got my head down again until some heavy rain arrived (just before first light) which soon changed into a light drizzle.  The next take came just before 6 am and on the same rod.  A similar fight as before, but clearly no as big.
It was soon in the Nsr and tipped the scales 20lb 4ozs.
Not a bad result and time to pack up.  The first wet one for some time.
Until next time
Richard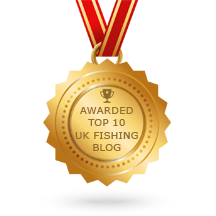 Please subscribe to my Video Diary
Consultant For
Sponsored By