After the success of my last trip on the Estate Lake and still full of confidence, it was worth another go.  The more time I spend here, the better understanding I will get.
With the mozzie issue last time, I have come down straight after the school pickup, with the youngest.
Who is quite happy with her tablet, some water, and food.  I'm hoping to catch early on and avoid the mozzies.  I think we will be fine until 1930 ish, which will give me 3 hrs and save my wife coming to collect her.
I have picked this swim, I feel it is an ideal spot and after catching one the other day, it felt perfect for a short trip.
The same tactic as before; 15mm Catalyst wafter with a small natural dumble one cut in half and a pva bag filled with Betafin & Catalyst pellet (a load of food dip poured into the bucket and let them soak for weeks).
There were clearly lots of carp in the weed.  I just hope they would venture out and feed before I need to be off.  Due to the nature of the lake and it's very undisturbed, I felt it best to fish until 1930 and then head off.  This is better for everyone including the carp as when my wife and eldest collect her; despite their best efforts, the carp will feel the disturbance.  At the moment my youngest is making no noise and I'm sitting on my bucket or creeping about, perfect conditions and no point in changing it
I was getting pretty confident as the carp were getting a lot closer to my spot and just needed them to get there heads down.  I just ran out of time.  I promised the wife, I would be home by 2000, so I had to reel in at 1930.  This meant we had been fishing for 3 hrs.  This was plenty of time for my daughter who was brilliant and very well behaved.
Until next time
Richard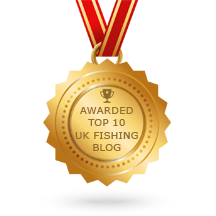 Please subscribe to my Video Diary
Consultant For
Sponsored By