With a few hours spare after gardening today, it had been some time since I thought I would take a drive and look at the School Lake. It's Monday and generally, the lake is empty, so I put the gear on the car. When I arrived to my surprise, there were 4 cars in the car park, I decided to take a lap of the lake. The day was heating up and the carp were on the top in various areas. I still had yet to sort my floater kit out, which is a bit bad considering the summer we have had.
Here will do to start with. There were two-night anglers up by the island and two-day anglers near the car park. This gave me the middle part of the lake, which is an area I quite like and it was a good place to start. It was 12 o'clock by the time the rods were all set up, I'm not sure if I will sit it out here or move along, if someone else heads home.
It's going to be a hot one, so I've pitched up where there is a bit of shade, we will just have to see how it goes. To be honest, it's not going to be an easy one, I have to be home just after 3pm which doesn't give me a great deal of time to play with.
Unfortunately, it wasn't to be today, but it was nice to see the lake again
Until next time
Richard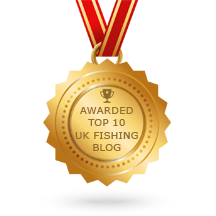 Use my code for 10% discount
The discount code applies to the entire order when purchasing the Deeper Sonars PRO, PRO+, PRO+ 2, CHIRP, CHIRP+, CHIRP 2, CHIRP+ 2. The code is valid in all countries.
CODE = DEEPER-H-9OCSF
Get 30% off WW5KFTK @checkout