More Ramblings
I'm really trying to reduce my kit down in order to give me the ability to move more around the lakes and onto showing fish. My issue is I really don't like moving as I've settled into a 3-night routine over the past few years. It simply saved me money on fuel and I can arrange my life accordingly around this each week and the family knows where I'm at.
Unfortunately, the downside to this is that I bring more and more kit. As I'm getting older, I like to be comfortable. Gone are my hardcore days and nights under a brolly thinking is more carpy; age matures you and you realize comfort is the key to success. It gives you the ability to focus more on getting everything thing right.
But I still simply carry way too much still. Even after spending a session on a lake where you have to barrow around half of it to get anywhere. The other big issue is the bivvy, I've actually considered getting a new one, as there are some very good ones on the market now, but I've such a collection it would be silly as the cost has gone up dramatically.
I recently purchased a Fox Explorer Deluxe barrow in an attempt to help me cut down on tackle and only take what will fit in the bag and the under the bag. This is working very well until I needed to eat better on the lake and purchased a Weber gas bbq.
If you are cooking better food, you also need a better and larger cool box. It needs to be a much better one than your normal cool box. I purchased a Fox 30L one and I must say it's absolutely brilliant.
This obviously didn't cut down on tackle, but needs must and within a few months of playing around with the Weber, hopefully, I will be cooking a lot better/healthier food. This is a great product and if BBQ's are banned on your lake, it may well help you get around the issue. It's more of a gas oven, depending on what you cook. The important part is that it runs on gas bottles and not charcoal, we better not mention the price of gas at the moment.
I'm currently playing around with my bivvy collections over this summer and autumn to see what suits me best for this time of the year. I don't sleep very well at all without an overwrap and I find I don't fish that well anymore without a good amount of sleep. Realistically I need a summer bivvy/brolly system that has an overwrap, but it's little for the summer months, and use a bigger version over the winter months. I've found my JRC 2 TXG and overwrap is perfect, I just need to sort out the mozzies with Army Andy by next winter and all will be good.
For the summer I'm currently a bit stuck and not really sure. I may have to sell some of my collection of bivvies to fund the purchase of a brand new one, looking at the prices, I would be afraid to use it! I feel a trip into the loft coming to see what exactly I have and how I can adapt my fishing style.
The thing is, I fish for three nights each week and I like to be comfortable these days. The older I get, the more I like to be fully equipped for maximum enjoyment. As my friend Ian points out, if you're doing three nights, you have plenty of time to set up and pack away. If you need to do two trips to the swim, then so be it and on the syndicate lakes where we fish, it is very safe to do that. This may be something I need to accept as I get older – being comfortable may well require two barrow loads of gear.
But I'm not giving up yet. I'm sure with a bit more adjustments I can get there.
Let's see how this summer goes.
Until next time
Richard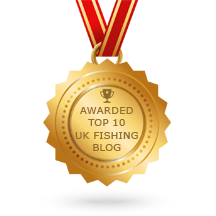 Use my code for 10% discount
The discount code applies to the entire order when purchasing the Deeper Sonars PRO, PRO+, PRO+ 2, CHIRP, CHIRP+, CHIRP 2, CHIRP+ 2. The code is valid in all countries.
CODE = DEEPER-H-9OCSF
Get 30% off WW5KFTK @checkout
➵ UK'S BIGGEST FISHING PARTICLE SUPPLIER