After a fellow syndicate member mentioned he had one of these, I took a look and was straight on eBay to order one for myself. I've been using it now for the past 5 months, and I've found it to be an absolute pukka bit of kit.
My main reason is where I fish it's very dark, I've found that I'm also a bit slower and unstable on my feet, the older I get and this helps me see my rod. I also can swivel it around so I'm able to see the path down to the water. I also sleep with a small head torch around my neck to help as well.
I can certainly recommend this to anyone.
The seller is extremely helpful.
The Light – Dual-beam LED motion sensor light with magnification lenses for use when night fishing. The light is perfect for Illuminating your Rods, Bivvy, Carp Cot, Bait Boat or bankside area during the hours of darkness.
Light Benefits – The LED light improves safety and security, being activated when within the 5m detection range. Great for walking around the swim at night and getting to your rods safely during a bite. Being motion-sensitive, the LED light illuminates when movement is detected in low light environments, greatly helping to reduce bankside disturbance when not required.
Light Information – The light is fitted with a universal 3/8" thread that can be attached to your bank stick or carp pod. The light provides a high light output and is also very battery efficient, lasting many night session trips. The light runs on 4AA batteries and features a waterproof housing enabling it to be used in all weathers and remain outside, ready for your next bite! After motion ceases to be detected, the light will turn off after 25 seconds.
What's included – The LED Motion Light is supplied with a soft protective carrying bag, 2 x spare "O" rings, and instructions.
*** Also Includes 4 FREE Alkaline "AA" batteries ***
Shipping – Royal Mail 2nd Class Signed For. (Signature required on receipt).
Questions – For more information, please ask.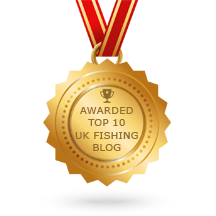 Use my code for 10% discount
The discount code applies to the entire order when purchasing the Deeper Sonars PRO, PRO+, PRO+ 2, CHIRP, CHIRP+, CHIRP 2, CHIRP+ 2. The code is valid in all countries.
CODE = DEEPER-H-9OCSF