With a few hours to spare, I was off down the School Lake, only to find it was closed due to spawning. I'd been waiting for this to happen at some point. I had a couple of options that were close by, but with only smaller carp, and only 3 hours' worth of fishing time – I was soon out of the car park. I had passed one lake on the way here with two cars in it, but it was worth checking the other lake, which was a bigger lake. The downside of this was that they only had small carp in it – up to 15lbers (if I was incredibly lucky).
On the third lake, I looked at the first swim and it was perfect. So, I headed for the dam wall end of the lake, hoping not to find the only other angler whose car was in the car park, he was halfway along the far bank and far way away from me.
I only had 20mm boilies with me, I was going to crush and put them in the margins. I set up in the middle of the dam wall first and intended to move along it to the most productive side. I simply dropped a bait in each corner, a few broken boilies and even before I had the chance to set up my chair, the right-hand rod was away.
Stunning Mirror, but a bit small, maybe I need to sort out my feeder kit if I intend to get out again on Thursday (the wife is away this week). I lost a couple over the next hours, probably due to the large hook size I was stuck with, the other option would've been to stay at home, but that clearly wasn't going to happen. I may well come back down over the winter months better prepared.
These barbless hooks are doing my head in. I suppose I'm just not used to playing fish like that, one drop in pressure on the line and they are gone – practice makes perfect.
I finally managed to get another one and was pleased with 5 takes, two landed in just a couple of hours.
Sometimes anglers forget that it's all a bit of pleasure sometimes and the enjoyment of sitting on the bank and just catching carp.
Until next time
Richard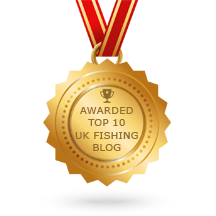 Use my code for 10% discount
The discount code applies to the entire order when purchasing the Deeper Sonars PRO, PRO+, PRO+ 2, CHIRP, CHIRP+, CHIRP 2, CHIRP+ 2. The code is valid in all countries.
CODE = DEEPER-H-9OCSF