With the Easter holidays starting on Friday, I'm out for a few nights before I spend the next two weeks with the family. My dad is due down on Sunday, which will be nice all around for everyone, and hopefully, we will get a chance to go out for a few days as long as the weather holds out.
The weather is pretty spot on today. A big weather front arrived yesterday and the pressure dropped way down to 993 Mb, it will slowly increase over the next 48 hours to around 1019 Mb. The winds have been gusting up to 45 mph, the only downside was the volume of rainwater that fell. However, that has passed and didn't affect the angler further down the bank catching 2 last night. He was on a quick mid-week overnighter and there had also been a few carp coming out this week.
My swim selection was based partly on trying to avoid that strong westerly wind pushing right into my face. This gravelly ground is not the best to get your pegs in securely. Once today has done, I pretty much missed the real strong winds, they've gone more up north.
The wind is due to swing around a bit in the coming 48 hours, which will be interesting to see if the carp appear on the back of the wind. I've set up in the lee of a small spinny to give me some shelter from that wind.
I've fished this swim before, April has always the perfect time – warm days and fresh nights. This resulted in three carp one night – 2 x 30s, and a 25lber. I am hopeful I will get something similar tonight.
I'm fishing the same spot where I generally do in this swim. Just in front of a point that never really gets fished. Oddly, it's pretty impossible to get a bite when you're fishing in it, however fishing across to the same spot you do very well. It must be something to do with the way the line lays. This is my personal opinion as to why we blank in that swim, if you go long range it's a different story altogether.
I personally favor walking around to the point, baiting up from there, and then fishing single across to it. I find it easier to underarm cast my large spomb filled with a lovely mixture of Flaked Maize soaked in Classic Corn Method Ready Bait Soak. With a Masala wafter on each rod, I'm planning on using bags once the wind has died down later on tonight or tomorrow.
My Fish Deeper Page comes in handy a lot. There's not always a need to cast your Deeper out every time – once you have mapped the lake.
The day is turning out to be another mixed bag of weather, sunshine (warmth), rain, hail, and it's a lot colder now.
As the evening drew in, a carp topped twice – about 10 yards away from my spot and the confidence flooded back after the various weather this afternoon. It had been looking bleak. This gave me a new focus and just before 9 pm the left rod ripped off, with a hard fight carp desperate to get into the corner snags. I slowly walked backward guiding the carp out, it ran towards me at one point. I thought it had dropped off, but it was now going for the snags to my left along the margins, I caught up with the carp, quickly applied pressure, it rolled on the surface about 2 feet away from the snag, I slowly took control and played the fish out under the rod tip.
Happy with that result after the last few weeks and one on the first night! It is always a bonus and takes the pressure off, the rod was soon back out, and just before the wind started to pick up again.
The rest of the night was bleep-free and clear skies. Just around dawn time the rain arrived and drowned out the noise from the world slowly waking up. I drifted back off to sleep listening to the pitta patter of raindrops. I woke up just after 8 am which was a surprise.
I was surprised about the rain, it was only forecast for a few hours when I last looked.
It looks like it's set in for the day, the Weber will be in the doorway for lunch but hopefully not for tea. The sunshine is due back tomorrow, to keep the water temperature rising.
I rebaited quite early today (due to needing the toilet sooner than expected!), I topped up the swim quite a bit as I was concerned about all the liners I was having. Somewhere due to the wind but I'm sure others were feeding fish of some sort. It will be interesting to see what happens this afternoon, the conditions are slightly different from yesterday and could potentially produce me a carp or two!
Lunch was had nearly in the sunshine, it's got a lot warmer than this morning and it's nice to be sitting outside, as I thought I was stuck inside for the day.
Just before 9 pm, the left had was away. I knew instantly something was wrong due to the flapping of wings on the surface and a lot of quacking going on. The Mallard who had been diving near my hook baits had finally picked it up. This is not what you need in the dark and not their normal behavior. It was all going well until it was close to the bank, took flight across the front of my swim and into the overhanging hanging trees to my right. It proceeded to get tangled in the branches and get caught up in them.
Luckily I had my waders, but in the car, with a little assistance from my fishing neighbours who looked after the rod when I popped up in the car to get them. It turned out the only way to get to the duck was through the undergrowth. Luckily for me, it was shallow as the tree stuck out some 20ft into the lake, I made it to the bird, unhooked it, and released it, to no doubt return later tomorrow and pick up my baits again!
It was a very misty spring morning and after a night of no bleeps, I needed to get my thinking cap on again. The coots had also found my baits. The thing is, there's clearly carp about in this lake. I just need to work out whether to move swim or stick with it. I will wait for the morning weather update and consider my options.
My decision was made up, I decided that I needed to move my left rod more into open water and away from the prying eyes of my over-friendly mallard! I was still fishing in the zone where I'd caught carp, however hopefully away from Mr. Duck. It would still give me a chance of catching a few more tonight. I'd switched both rods over to bags and short hook-links, this is something I'm experimenting with this season.
Fingers crossed that tonight brings be better luck
.
That was a frosty bleep-free night for me. Strange as everyone else caught. But they were near the tree line and I had moved my rods out into open water more.
Until next time
Richard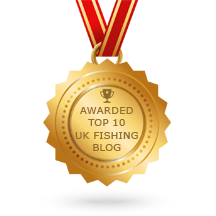 Use my code for 10% discount
The discount code applies to the entire order when purchasing the Deeper Sonars PRO, PRO+, PRO+ 2, CHIRP, CHIRP+, CHIRP 2, CHIRP+ 2. The code is valid in all countries.CODE = DEEPER-H-9OCSF