Another week has gone by and it's syndicate time again. I was planning on fishing a different swim, unfortunately, it was occupied – these things happen. I'm doing a social with Ian for a few nights and this is a swim he particularly fancied. I was going to set up right or left of him, it turned out to be right and the same swim as last week. I did nearly fish a different swim, but that would have been a bit unfair as this is Ian's first few nights out since the bivvy disaster last October on the Airfield Lake.
I love this swim; there's so much water out there, and you don't have to look at anyone. It's just pet hate I have, I am putting down to an age thing.
I spombed out ten medium spombs over each area and put on my old faithful hook bait combination of 15mm Classic Corn dumbell with a 12mm PPS pop-up.
Around 5 o'clock, the right-hand rod was away, when I picked up the rod, I pulled into thin air, and I can only assume it was a heavy liner. This was the most excitement I'd experienced on this lake all winter.
With the hook checked and yep, it was still needle shape. I didn't feel the need for fresh hook baits, the rod was put back on the spot.
Just after 11 o'clock, the same rod was away again, with a bream-like bite, but the bobbin held tight up against the buzzer. I pulled into something that felt not like a Bream, it was slowly heading right and into a weed bed. I held my ground, the fish came out and was running towards me. At this point, I still wasn't convinced it was a carp but as it flapped on the surface, my head touch picked up the shape of a larger fish and it was most certainly a carp. But it still didn't put up much of a fight, until under the rod tip, when it gave a couple of lunges towards the snags, but in reality, it didn't stand a chance at this point.
My first meadow carp of 2022, at last, it's been a hard winter, but one is in the Nsr50.
I wrapped up the rod again, sharpened the hook, and with fresh bait on it, it was out on the spot again.
My next take happened just before 4 o'clock in the morning, and this time it came to my right-hand rod. This carp was certainly more awake than the last, as it belted off out into open water. By now, the wind had swung around to the North West and it was a bit fresh playing a carp in the early hours of the morning, but the adrenalin of the fight kept me warm and it was safely in the Nsr50 again.
I certainly couldn't believe my luck with a second fish of the night.
I soon had that rod back out and the kettle on to warm myself up a bit.
With a warm brew inside me, I was soon back in the sack, trying to get a little bit more sleep and contemplating this night.
The third take of the night was again on the right-hand rod, just before 5 o'clock in the morning. I don't think I'd fallen asleep since the last fish, this one was also very lively, it put an extremely good fight under the rod tip and very nearly made it to the bush to my right.
After getting that rod out, my head was killing me, and a couple of headache tablets were needed. I'm hoping to get my head down until around 9 o'clock, I clearly need it, but I'm over the moon and my brain may well not switch off, just yet.
It looks like we may get some sunshine for a few hours today, which will bring that water temperature up a bit before a frosty night forecast and with this northerly blow, putting a chill in the air.
I was up just after eight-thirty and topped up the swim for the day and night. I thought it best as those carp could've easily cleaned me out of bait, and as a bonus, I get all the noise over and done with before the crowds arrive for the weekend.
The day passed by with plenty of sunshine and no signs of carp; at least, it's going to be warming that water up.
Absolutely amazing sunset this evening, and as darkness fell, I heard a carp crashing out, fingers crossed for tonight – not wishing to be greedy.
My next take was at a quarter to one in the morning and on the right-hand rod, all was going very well until the carp realized where it was and made a couple of attempts to get under the overhanging trees to my right. On the third go, I had no other option than to hang on and hope that I could hold this powerful carp that was most determined to succeed. Unfortunately, it went the carp's way and I had a hook pull and left me in that numb feeling of loss!
I put the rod back out and had a brew to relax and chill down, going over what happened. As you do, and I ended up, excerpted that it could only end one of two ways, and that time was in the carp's favor.
I baited up the right-hand rod around lunchtime time with the rest of my crumb and boilie mixture, I changed the hook bait on that rod, the other rod was going to be left out for the remaining 24 hours in the hope that a carp has or will pass by and think of picking it up.
It was a sunny start to the day but soon clouded over, and the north wind picked up after lunch and was mixed up with a few light rain showers.
Hopefully, tonight will bring a bit more success or at least one more carp.
I woke to bright sunshine and the fact I had not had a single bleep for over the last 24 hours. I got the kettle on, had a brew, and then started a slow pack up at just before 10 am.
Until next time
Richard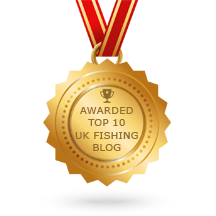 Use my code for 10% discount
The discount code applies to the entire order when purchasing the Deeper Sonars PRO, PRO+, PRO+ 2, CHIRP, CHIRP+, CHIRP 2, CHIRP+ 2. The code is valid in all countries.CODE = DEEPER-H-9OCSF
Share this: