With a few hour's free today, I quickly sorted out my kit and headed down the club lake. On a lovely sunny day, it's looking perfect and with any luck, these carp would be on the move a bit more.
There were two other cars in the car park, one guy was fishing down the car park end and the other in the middle part of the lake. It looked like I would be starting down the island end and then moving on at around 1130 am for the last couple of hours. I do like this spot, it gives you an amazing view of the lake and a good chance to spot showing carp.
I spotted a carp stick its head out, way along the margins to my left, I just had to move. It was where I'd scattered a bit of bait out when I arrived and took a walkabout.
I flicked out the rods on the spot, and before I could get the bobbin on the middle rod, it was away! With a very scrappy mirror that just wouldn't give up the fight.
Once things had settled down, I scattered a few crushed boilies about, sat back and soaked up the sun.
It was quarter to one and the rod which was on the spot I'd seen the carp hadn't twitch one bit. I was loathed to move again, but after seeing a carp of the end of the island, it had to be worth a go. I could still just about get my left-hand rod onto the previous swim spot, with a little flick over a bush. I could also put a bait in one of the other spots I originally started in.
This felt like the best opportunity to give me another chance of a carp on the bank.
Just after one fifteen, I lost a carp to a snag on my left-hand rod. Everything came back except the hook bait; I had to pull for a break as it was locked solid. I recast the rod a little more to the left, in the hope of avoiding the same situation again
I gave it until two-thirty, I had a few things to get sorted for my coming few nights on the syndicate water this week. It's certainly felt like spring today. Unfortunately, in the coming few days, it looks like we are heading back into winter. It's very enjoyable sitting soaking up the sunshine.
Until next time
Richard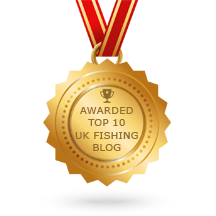 Use my code for 10% discount
The discount code applies to the entire order when purchasing the Deeper Sonars PRO, PRO+, PRO+ 2, CHIRP, CHIRP+, CHIRP 2, CHIRP+ 2. The code is valid in all countries.CODE = DEEPER-H-9OCSF