School Lake time comes around sooner than expected, it's a bit fresh and frosty today. There is some tree work going on down the other end.
It's the island for me to start with today. I've chucked out a bit of pellet around the island and then in a few swims down to my right, this is so I can keep an eye out for any carpy signs.
It all kicked off about 9.30 with three takes in quick succession; two to the right-hand rod and one to the middle. It was a bit hectic for about an hour and I even checked the left-hand rod, I was sure the tip had knocked at one point.
At this point, I still hadn't had any coffee or any breakfast I bring along. I was still watching the swims I had baited up, you always need to be aware of wants going on.
I had no more action. I had every intention of moving if I spotted anything but I started listening to the Thinking Tackle podcast and realized it was 1.15 and I wanted to be gone by 2 pm. I had a bit of kit to sort out for my next syndicate trip.
Oh well, three carp. I can't complain about that.
Until next time
Richard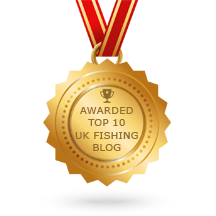 Use my code for 5% discount
The discount code applies to the entire order when purchasing the Deeper Sonars PRO, PRO+, PRO+ 2, CHIRP, CHIRP+, CHIRP 2, CHIRP+ 2. The code is valid in all countries.CODE DEEPER-H-SNL5Q Copy