With Boris saying work for home, my wife is back home working again. This gave me the opportunity to get out Thursday morning instead of setting up in dark.
I arrived just after 8 am and had a good walkabout; there was only another day angler doing the same but we just couldn't spot any real signs of carp. I headed back to the first swim that I felt gave me the best option. It was at the back of the North East wind which was due to pick up later today and as I didn't really fancy sitting with that in my face for 48 hours. This meant I needed to settle for a swim on the back of the wind.
I'd forgotten my notes that I keep regarding spots to fish in the likely swims I hoped to find carp. So, I sat down and checked over my Fish Deeper Page, whilst doing this, a carp stuck its head out a couple of times right in the middle of the lake, between me and another swim I was thinking about. As I was better situated from the wind in this swim and there not being any sunshine forecast for a fair few days, this swim felt the better option.
After checking the number of wraps to the area I was interested in, using my Fish Deeper Page.
I clipped up at 20 wraps to allow for the drop and to be able to pull the lead back from beyond where I would be checking out for silt and any signs of weed. Sometimes I do this with the marker rod if I'm going to bait up straight away, but as I planned to fish single hook bait until noontime and then bait up.
I stuck out a few Catalyst boilies around the area and leading into the channel, which is the entrance to the sanctuary area. Hopefully, this will draw them out and down onto my baited area.
We were treated to a nice fireworks display; hopefully, that will wake the carp up!
My first night consisted of 2 bream, one on each rod. The odd carp crashed out, but I've not been sleeping well recently, and it caught up with me last night. As much as I like to listen out, I really needed that sleep.
The wind hasn't really picked up yet; which is nice as the temperature is warmer than I had hoped for.
I topped the swim up with more catalyst boilies at about 1130 am. A few other anglers had arrived, and I simply wanted to get the noise out the way first and if any carp drifted out my area. They soon would be back, and with any luck, I would pick up a bite earlier evening and not a bream this time, you can only hope.
There was a brief period of sunshine this afternoon; unfortunately, only short-lived, nice all the same to see it.
The wind was picking up as dusk soon arrived, the forecaster said "with temperatures of 7 degrees tonight". We could be in with a chance. I'm pretty sheltered at the back of the wind, and with my bivvy facing the right direction, it's not too bad.
With nearly another bream at 4.30, I redid the rod and got it on the spot before it all went dark at 4.45. Only six days until the shortest day, we will be heading in the right direction again.
The bream are becoming a pain now; I've had 4 now. I really hope a carp isn't far away.
My last morning arrived and still no carp. I'm going to have to do something different next time and just see if I can get them to play ball.
The carp were active when I got here, they would've expended energy and will need to feed. I just have to locate them, as I did the other year. In realistic terms, we missed out last winter and gave them an extended break the previous year; this could have changed the dynamics of the lake. As I'm after different target fish, this winter, I'm trying to avoid my standard swim. This is quite problematic, as the main one is clearly my favorite swim on this lake, for many reasons.
I stayed until just before lunchtime, and unfortunately, that was it. No carp this time.
Until next time
Richard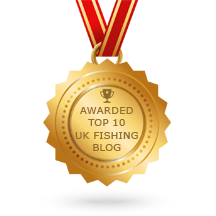 Use my code for 5% discount
The discount code applies to the entire order when purchasing the Deeper Sonars PRO, PRO+, PRO+ 2, CHIRP, CHIRP+, CHIRP 2, CHIRP+ 2.
The code is valid in all countries. CODE = DEEPER-H-SNL5Q