I'm hoping to get out every Monday during the winter for a day trip on some sort of water – lakes, rivers, etc. We shall see where this winter takes me and if I can move away from the carp along the way!
This Monday, I headed off to the School Lake and was a bit shocked as there were 4 cars in the car park. They were all covered in dew and no doubt they were night anglers, all bivvied up and sure enough, I was right. It's just one of those things you get occasionally and I very nearly headed over to the Priory Lake but knowing there is road work near there and it's not the best area to get to.
I was here and needed to make the best of it. I got the barrow out of the car and set off up the side of the lake the others were pitched upon. This was so I could work out where they were casting to and then what are my options for the far bank. This turned out to be the shallower end, I've not done too well there or the island end. I hope to move by lunchtime.
The island end it was. This year, I'd paid the extra for the third rod from the 1st of November. It was time to spread them out a bit, but more importantly not interfere with the others. Put simply, it's for that other spot in a swim that you fancy and most importantly a roving rod
I set up two rods off the island, one high up on the shelf as the sun was doing its best and the other at the bottom. The left-hand rod was flicked up the margins to a spot I had previously fished in the past. All rods were baited with small wafters and only a little handful of bait was put out. I was really hoping that by 11 am the night anglers would be starting to pack up and I could move along that bank for a few hours.
With no signs of carp and only a single rod knock to the island rods, I moved the other one over to the far margins and stuck a couple of boilies around the spot.
I'm hoping that something will be moving around by those reeds and along that far bank. Over the next few hours, my hopes for the lads packing up isn't looking good and I need to work on this swim more.
With it coming up to packing away time and the rods on the floor, it's I'm definitely heading for a blank.
Until next time
Richard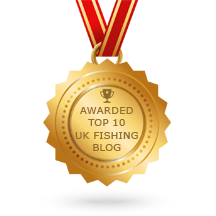 Use my code for 5% discount
The discount code applies to the entire order when purchasing the Deeper Sonars PRO, PRO+, PRO+ 2, CHIRP, CHIRP+, CHIRP 2, CHIRP+ 2. The code is valid in all countries.