Location – Meadow Lake
Hours Fished – 48 Hours
This is it folks!  My last trip of 2020 and the last on Meadow Lake for some months.  I start a new adventure on a new syndicate for 2021 and I'm seriously looking forward to that.  It's not going to be easy but more about that on the future.
I had in mind going back into the same swim but you never know with the weekend before Christmas whose been on there and the weather being considerably warmer – how many!  The rain over the past 48 hours has been particularly tropical storm like and the angler pressure was extreme this weekend.  Which I'm sure put the carp back into their sanctuary areas.  Here comes the hard part and a big gamble on my part.  Will the carp will find their feet again over the next few nights?  Will they venture back to where I picked them up from in my last trip?
This was my plan.  The pressure will go up and down some what and the chances of rain is pretty high.  I don't believe it's going to be easy for these few day's, but it's generally still very mild.
Night – 1
I decided that my best option was to be using single hook baits again.  If there are any signs of carp, then I will start putting bait out.  After my last trip there is no sense in over doing it.
The first night past by with a what felt like a tropical storm and not much sleep.  I did manage to drop off in the early hours  and I slept until just before 1000.  It was a tad later then normal, however I did need the sleep.  It was impossible to hear anything out there with the rain and rain raging.  I'm still sticking to the single hook baits and may just leave them out there until tomorrow.  We shall see.
I decided that after last week's near miss with calling out the AA (that is a story for another day) and despite the garage finding the power drain, you're always on edge for a few weeks.  I reeled in and took a slow drive around the lake, looking in all the snags etc for any signs of carp.  But alas nothing was spotted.  There was another belt of heavy rain and wind due this afternoon, this is the only downside of this milder weather.  I had fresh 12mm white Catalyst pop ups on and got the baits bang on target first time.  I now hope the heavy would arrive sooner to give me a chance of a take tonight or first thing tomorrow morning.
With the weather conditions looking favourable for tomorrow, there's certainly every chance of a carp.
Night- 2
This was still windy but it didn't last all night long and the rain was light drizzle.  This gave me a lot of hope for a good chance of a bite in the early hours.  Unfortunately, it was not so.  This was a real shame, as something was over my rods this morning, however not sure if it was carp or bream.
I decided on a number of counts to head home, 1) the weather conditions were looking rough tomorrow morning, 2) the number of anglers had increased, 3) I'd not seen anything worth saying it was a carp showing and 4) I did fancy getting Christmas underway with the family.  With this in mind, I was soon back home after a quick pack up and a chat with a couple fellow member to wish them well for Christmas.
Until next time
Stay safe
Richard
P.s.
Which will be next year and with a new adventure underway.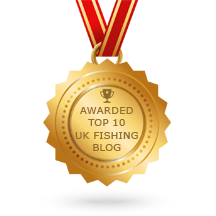 –