10 Winter Carp Fishing Tips
Winter fishing can be hard work for the everyday angler.  However, I'm a firm believer that the more you are at the lake; either fishing or just walking round in the Summer or Winter, this surely must help you catch more fish.  This is made harder in the Winter as the days are shorter.  The average angler has a full-time office job with no chance to get out around the lake.  I would normally start going out more at the start of Spring.  In the Summer months, I try and get out some afternoons and if not (due to work commitments) I will try a do a quick night (12 hour session) in the week.  There is not normally a lot of time to spot any signs of fish and by using the below tips, I have found it a great help over the Winter months.
Winter Tips
Walk around the lake as much as possible.
Sharp hooks – all year-round rule.
Location, Location, Location – all year-round tip.
Not too much bait – to keep the fish keen.
Keep a diary of previous year's results and locations.
Fish over dead pads.
Fish by snags.
Fish near reeds beds.
Keep away from those cold Easterly winds!
Get friendly with fellow members who fish during the day (pool your information).
Keep your ears on the lake even in the dark – you never know, you may hear a fish.
Keep your eyes on the water – on clear calm nights – you may just spot a fish.
Less boilies, more stick mix type of baiting up.
Plenty of attraction, not too much food.
Tiny amounts of pre-baiting (small handfuls of bait, scattered around the lake).
The above tips will hopefully help you to keep one step ahead of the rest.  The real hard part I find with Winter fishing is having to set up in the dark & pack up in the dark.  This takes a lot of dedication and effort, it can be made a lot easier by setting up the same way every time, keeping your bivvy tidy and in the Winter minimise the amount of kit you take – it's surprising how little you really need for a 12 hour over night session. .
If I'm lucky, I may get there just in time to see last light and sometimes I'm able to stay till first light, even if this means I'm pushing the barrow around the lake, I will always keep my eyes and ears open (alert to any fishy signs).  This could be the key to a great Winter.  There is nothing wrong with walking round the lake listening out for fish in the dark; not really much difference than daytime spotting, in fact as noise travels better at night.  I find that you can locate the rough area where they are quicker in the dark than in daylight!  This is due to the noise levels about.  I find walking round a lake at night very informative and wished I lived a lot closer.
If you're lucky enough to have a friend who also fishes, but preferably not at the same time as you, you can pool your information.  This will increase the knowledge you can both gain about any signs of carp.  So, for instance, if you both fish 2 or 3 separate nights a week, you have more or less covered every night of the week!  This will lead you to fully understand the movement of your chosen fish over the Winter months.  This also can be applied to Summer, Spring etc. This is something which is clearly not possible when fishing alone.
If I'm really stuck for options and just don't know where the fish are held up, I will set up a swim which gives me the best view of the lake.  As I have written before, observation is the key to success.  I will try and stay up as late as possible so I can listen out for carp and if I wake up in the night, I will put the kettle on, have a brew and watch the lake of an hour or so. I know it sounds like hard work but if you spot that fish, it could make a bad Winter into the best Winter you have ever had.
Till next time
Richard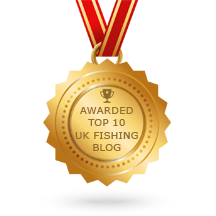 Please subscribe to my Video Diary
Consultant For
Sponsored By