Location – Airfield Lake
Hours Fished –  71 Hours
I still have the chance to get out early doors on a Thursday.  I arrived at the lake just before 9 am, this was quite handy as most of the anglers were having a chat before they headed off to work.  This gave me the opportunity to have a chat and watching the lake in the area I was thinking of going.  A nice new fresh wind was blowing across the lake, the down side was, it was from the north east, but it just felt right.  When the wind blew on my past few sessions, I had great success.
Ian arrived after having a drive around and was happy with my swim selection.  We set about getting some bait out into the lake and getting our pitches sorted.
My first take happened just after 1630 and was probably a heavy liner, this certainly meant that fish were in the area.  The second take happened just before 2 in the morning on the right hand rod, it was quite well behaved and slipped into the Nsr perfectly.
15lb 9oz Common
Lovely start to the trip.  With the rod back on the spot it was time to get my head down.
I was up pretty early and watched the sun coming up over the forest for another sunny day.  The north east had been blowing most of the night and I'm hopeful for another bite before bait time is over.  The pressure is due to drop over the next 24 hours and I'm hoping that the carp come on the feed a bit more.
I had to wait until just after 9 pm before my next take.  These carp are certainly like the darker hours at the moment.  It was nice to have another fish put up a straight forward battle, with no real issues – other than playing it out in the margins.
21lb 15oz Common
What a peach of a fish!
My next take happened just after dawn and charged off out into the lake, I managed to get it under control and halfway back – the hook pulled. DOH!
The morning passed by with no action.  I re-did my hook baits mid afternoon, got some soup on the go and settled down to an afternoon watching the water.
My next take happened just after 3 pm and shoot across the lake out into the middle of the lake.  I slowly guided the fish back to the waiting Nsr50.
14lb 15oz Common
Middle of the day take, absolutely brilliant, you just never can tell.
I quickly sorted out the rod, got the bait back out onto the spot, and sat and had a brew with Ian.
The night passed with not a single bleep for me, which was odd as the action had picked up nicely yesterday but that's fishing and its early pack up for me.
Until next time
Richard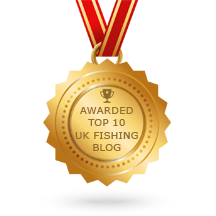 Please subscribe to my Video Diary
Consultant For

Sponsored By

Please follow my Facebook Pages