This lake is situated on the edge of the town and is also a boating lake.  It's 4 ft deep most of the way out, in the middle on the depths of winter and as the levels drop, you have to stick your rod tips down and into the slit to completely avoid the boats and the swimmers, ducks, etc picking up your line as they go by.
Unfortunately, I don't have a single photograph of any carp that I had, I've lost them.
As you can see, the water level could drop right down, and instead of bivvying up on the bank, you could set up in the margins.  There where plenty of deeper channels about and I had 5 20s from where the furthest duck was in the below photo.
When I  fished here, there was a good head of carp to the upper 30's and plenty of bream to keep occupied.  You could sit on the park benches and watch the world go by, get yourself an ice cream from the shop.  Unfortunately, there was a fish kill some years ago, but I believe it's getting back to its former glory.
Richard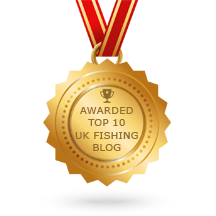 Please subscribe to my Video Diary
Consultant For

Sponsored By

Please follow my Facebook Pages