Location – Airfield Lake
Hours Fished – 18 hours
I was doing another 3 nights on the bank and the weather looking ok but could turn out to be too hot (which would be a shame).  The pressure is up to 1022 mb, but there is a good N/W breeze over the lake, with the swim I've set up in will give me the opportunity to get the bait out further and to keep cool.
This part of the lake is probably the furthest you can cast out – I personally think you would need a boat.  It's over 200 meters to the far island and 111 meters to the closer one, but between you and the deeper water is a shallower area of 2ft.  There is a couple of rods lengths in front of you which is 3 foot plus but until you hit that magic distance you don't find any silt which I prefer to fish in.
After using the Deeper in conjunction with my marker rod, I found a couple of perfect spots and one a lot closer than expected.
An interesting 4-foot area surrounded by 3ft and below.  I baited this spot not too heavily as I'm not sure about it yet. The other rod was on the bottom of the drop-off, leading down into the silty area.  I baited this a lot more as that was going to be my banker rod.
Both rods are baited with 15mm Catalyst wafter with a 12mm pink pop on.
The night passed without a bleep or a sound of a carp, and in the morning the conditions looked pretty bad.  So, it was time for a walk and some thinking.  It was time to head home and spend a long-overdue weekend with the family.
We have a Camping trip in Wales booked on a couple of weeks, fingers crossed we get there, as it's certainly nice to look forward to something.
Until next time
Richard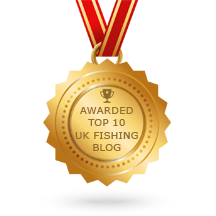 Please subscribe to my Video Diary
Consultant For

Sponsored By

Please follow my Facebook Pages