Location – Icehouse Lake
Hours Fished – 5 hours
My plan this year has been to start fishing the old local lakes after Crucian carp, it's been well over 30 year's since I have had any.  So, with one of the lakes on the club water containing them, these lakes are generally very peaceful and free of anglers, this was going to be my starting point.
My set up was a 11 ft float rod, as I would only be fishing the margins, there are a lot of overhanging trees to contend with.  My hook bait was going to have to be corn, due to the lake containing Rudd, Roach and Carp, this means I may have to switch to bread flake or worms at some point. I would be using Sf method ready pellets, they are just so simple to use.
I arrived about 4 pm (earlier than I had planned), this gave me time for a walk around and a longer time to set up.
I picked a swim along the dam wall as this would be the deeper area, in preparation for this, I had mapped out with my Deeper.
I was soon fishing.  The Roach were certainly going to be an issue, as I managed two within the first hour!  I didn't like the idea, but I stepped up the size of corn grains, to combat this.  This did help, but would the Crucian pick up?.
As the evening drew on, the Roach died off and the baby Tench moved in!  I was having a very enjoyable evening with the float rod and certainly made a pleasant change.
No Crucian were had unfortunately, but it was a very enjoyable evening and I will be back again next week after them.
Until next time
Stay safe
Richard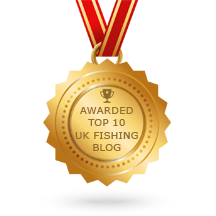 Please subscribe to my Video Diary
Consultant For

Sponsored By

Please follow my Facebook Pages