Please note that this session was done before the current Corona lockdown.
Location – School Lake
Hours – 3.5 Hrs
Please note that this session was completed before the current Coronavirus lockdown.
With a few hours of work done and a few hours free before the kids get home, it's time for some bank time.
And I was soon at the School Lake – and then heading back home to collect my Ridgemonkey bucket that has everything in it! Doh!  Luckily, I only live about 10 minutes away and I was back in no time.  This did give me the time to contemplate my opinions, there was a fellow angler in the hot swim and one up by the island.  So my opinions were plentiful, but limited, as I didn't fancy going to my normal area or fishing open water just yet.  I had a look at the top end of the lake and the lilly's were starting to show, this was brilliant news as I love putting large PVA bag in amongst them.  I didn't fancy casting them across the lake, as I like being quite accurate with my baiting still.  So, by sitting on the other bank, dropping the bags into the margins and then scattered tiny handfuls of pellets and broken boilies about, hopefully, any passing fish would get their heads down for a quick feed.
I very nearly moved around noon as the man who was fishing the island end of the lake headed home.  But, I thought I needed to stick with this and see how things pan out and I was rewarded by a bream at just after 1330. Which was nice.  I managed to unhook it in the margins and quickly get that rod back out.  Ironically, a carp rolled near my spot as I was rebaiting the rod, but with an hour left on the packing up time clock, there is a good chance of a carp.
I was very hopeful after seeing another carp, but it was not to be
Until Next Time
Stay Safe
Richard
Search eBay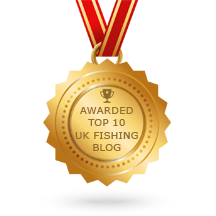 Please subscribe to my Video Diary


Please follow my Facebook Pages