Location – School Lake
Hours Fished – 5 hours
With Spring here, Monday will become my only free day for fishing (with the odd Friday).
When I arrived this morning, there were two other guys set up, so I thought it would be best to head for the island area as a starting point.  I would watch and listen for any signs of carp.  This has been a slow process here during February and it is normally mid-morning before they poke their heads out and give away their locations, if at all some days.
I'm very confident with the spots I've picked today and if I end up sitting here all day, I should pick up a bite.
I've adjusted the left-hand rod, to along the margins to my left and in front of another swim where I've had a few pickups before.  It's 11.30 now and I've not seen or heard anything, the conditions are pretty favorable I will have to see.
Around noontime. I was pacing about wondering whether to move or not.  I just didn't feel right here, but there was just nowhere better, so I settled on staying in this swim.  I'm glad I did, just before 13.00, the left rod was away, which was the one I had repositioned and I was into a very hard fighting carp.  It felt bigger than the average-sized ones I normally get.  Once I had got it around an overhanging bramble bush, it was sticking to the bottom, I finally had my first glimpse and was hopeful it may make the 20 lb mark, but I wasn't sure when it rolled into the net.
18lb 2oz Mirror
It was close and still very happy with that result on such a hard period on the lake at the moment.  Hopefully, the warmer and longer daylight hours will get them to move, as I've still not seen a thing.
With only 20 minutes to go, I started tidying things away, I was surprised that the island hadn't produced a run.  I'm going to have to put a bit of thoughtfulness into tomorrow's session and hope there aren't so many anglers when I arrive.
Until next time
Stay Safe
Richard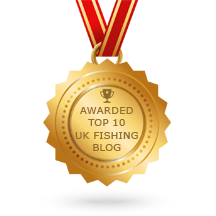 Please subscribe to my Video Diary
Consultant For
Sponsored By