I fully expected to be at home this weekend; as the family had been away for Half Term and then the wife was away for two nights.  However, as luck would have it, one of my wife's friends wanted to come over for a chat and a catch-up, so I got a hall pass if I liked! Hmm, let me think… I definitely like!
I arrived down the lake Saturday about 1030 to find one-weekend angler and one other setting up with a third going home.  This is why I love this syndicate so much, where else on a Saturday could you find a lake like this?
With the swim I've been fishing a lot in occupied, I headed for the closest swim to the area which has also been producing the fish for me.  The best one is underwater and I'm sure that will stay that way for some time to come – probably after the syndicate closes at the end of March.
As I've fished this swim many times before, with varying degrees of success.  I did have a run of carp from a lovely spot to my left.  So, with that in mind I flicked out the marker rod and the area was still clear, but as I'd been having a lot of success over patchy areas of light silkweed, I adjusted my position accordingly, in the hope that this would produce a carp.  I loaded the swim-up with Classic Corn and fished my normal set up over the top.  I'm so glad I'm organized and my kit is always ready to go, as I only found out last night I could go, oddly I'd spent some of Friday reducing down my kit for the Airfield lake, which opens on the 15th March.  You need to barrow your kit more on that lake, unlike this where 50% of the swims you can park in.
I was all done by 1300 (which is how I like it), this gives the swim time to settle down, other anglers to arrive and push the fish my way.
As the day passed, the wind picked up and oh boy did the temperature drop?! We even had a couple of hail storms, the only thing which was in my favor is that the pressure is brilliant – 987 Mb.  We shall just have to see what the night brings (as this is when most of the action is occurring).
My first take happened just after midnight to the right-hand rod, as the rods had been cast 20 feet, apart I had to be very careful not to pick up the other rod and be mindful of the overhanging margins as the carp got closer to the net.  This was all going to plan until the last few feet when I picked up the line from the other rod.  I soon got out of that,  which was lucky, I would still need to recast the other rod.  However, the carp was now safely in the Nsr50 and looked like another 20 to add to the list.
23lb 5oz Common
That will do me nicely.   With all things sorted, I was back in the bag, with two fresh baits on I was feeling confident and that I was in with a good chance of another take later on in the night.  There was plenty of feeding time to go.
I awoke to a hot bivvy and bright sunshine beating down onto it, what a difference after yesterday's hail storms.  It turned out that I only had 1 take in the night, which was fine by me.  I wasn't feeling the love later yesterday afternoon, it was very cold and bleak (to say the least), but the night did bring success again to me and I must be grateful for that.
Its time to pack away and head home for a nice family day.  I was very lucky to be able to fish last night as well and I will be back soon.
Until next time
Stay Safe
Richard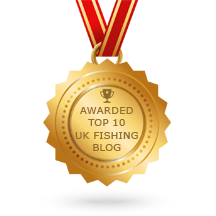 Please subscribe to my Video Diary
Consultant For
Sponsored By