Location – Waterworks Lake
Hours Fished – 5rs
I'm back out after the Pike again and hopefully, I will be out for a couple of trips next week.  The conditions are a bit better – other than the wind.  I've been trying to catch some live bait, but with the restricted casting from the tree in my swim, it's been problematic.
I've come to the same area and put the Deeper out for good measure.  Yep, the baitfish are still about and hopefully with some Pike mixed in.  I'm sure it's not going to be that simple unless I catch the live bait, the Pike are less likely to pick up a dead bait when there is an abundance of fresh food.
I've moved along to the right, from yesterday's swim, otherwise, the wind would be in my face and making casting harder.  Plus I feel I'm in a better area and today I will be sitting this one out in the same spot.
I've nearly come to the end of my session today, unfortunately not a bleep again and any signs of Pike.  We will keep on trying, it's probably just one day next week, but we shall see.
Until next time
Richard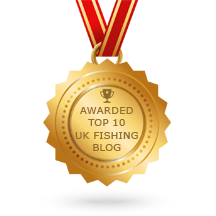 Please subscribe to my Video Diary
Consultant For
Sponsored By