Location – Water Works Lake
Hours Fished – 5hrs
I'm well overdue a Pike session and after taking a walk around here yesterday afternoon in the sunshine, I was pretty inspired.  It's not going to be an easy venue, but it's certainly worth a few sessions before the close season.  I really love the Pike, unfortunately, the Carp bug takes over too much!
When I was walking around yesterday, it was clear that the Grebes were feeding in this part of the lake and I felt it would be a good starting point.
I flicked the Deeper out to try and locate the baitfish and they were pretty abundant.  They were in a couple of cast-able spots, however, the trees were overhanging the swims, so this made a couple of them unfishable.  I found a suitable one to fish and would give it a couple of hours then move on.
With no action, I moved on to my second area.  I've decided that I will try and cover another area before going, then return tomorrow and fish the other end of the lake.  I'm able to use live bait, so if I can get myself sorted, I will come kitted out to catch some tomorrow.  Oddly, I feel the best area for that is where I started this morning as there was a lot of fry in the margins.  I was surprised by the lack of action, but these things happen and that's the joy of fishing.
After walking right down to the far end and not finding very much to shout about, I find myself back in the first swim I started in!  There was way more baitfish out here and I will spend the next 2 hours here in the hope of a pickup.
With not a knock or bleep its time to head home.
Until next time
Richard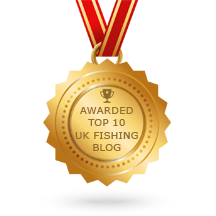 Please subscribe to my Video Diary
Consultant For
Sponsored By