Location – Meadow Lake
Hours Fished – 18hrs
I made it back down the lake for another quick overnighter and the angler pressure from the weekend gone (and the fact that no one had fished in the swim I was in Friday night on a Saturday night), I was just drawback there again.  Not sure why but it just felt the right place to be.
I baited the same spot I had fished my right-hand rod on my last trip.  The left-hand rod, I moved to the bottom of the drop off on the left-hand side of the small island.  I'd seen carp there a few times before when fishing on the other side of the lake.
The wind was due to swing from NW to SW this afternoon, and a cloud front moving in.  The pressure was due to fall not supper low, but falling.  It was leading up to a very wet day on Monday; which if I was lucky, I would just about pack up in the morning before it arrives.
Just after 1am again, they like that time in this swim, the left-hand rod screams off and I pull into what feels like a nice fish.  No sooner than I did, the carp bumps off.  Not that again.  I thought I'd fixed that issue – apparently not.  I got the bait back out and got back into the sack a bit, there is always time for another one before my 6am packing up time.
It turned out to be the only bite of the night, but I'm happy.  It does show that I was right with where the fish are, just unfortunate not to land it.
Until next time
Richard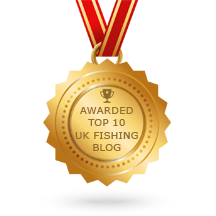 Please subscribe to my Video Diary
Consultant For

Sponsored By