With a hot week in the gardens this week, it was looking like a good weekend for fishing.  Ian arrived on Thursday night and had already bagged a nice 30.  By the time I arrived on Friday evening, there were a few anglers on and it was very obvious that if I wanted to stand a chance of bagging a few carp, I would need to double up with Ian.  If I blanked for the first few nights there was a good chance that Sunday night would produce.  By then the lake would be pretty empty.
I had studied the Lakebook on my home computer and I knew the spots I was looking for when I arrived.  I arrived just before 7 pm and got straight to work with the maker rod.  There had been a great deal of weed growth this year, I didn't wish to spend too long thrashing the water this evening any fine-tuning.  This would be best done on Saturday at noontime well away from the carps feeding times.
These are small areas I haven't mapped yet, you still get the full picture of the lake and where I hoped the fish would be or transit at some point over the weekend.  I just need to stop them there and get them to put their heads down.  This swim is full of features and can be very tricky, you can see why.
I baited up with my ground bait mixture of crushed hemp, Catalyst ground bait, hemp and a good load of the Catalyst particle syrup, I also spombed out a few of my boilie mixture.  Both rods were fished with a 15mm Catalyst wafter and a 12mm natural pop up which are perfectly balanced.
With the sun setting over the estate, it was time to relax with a bottle of ale and look for signs of carp.
My first take happened at just after 3 am and after a bit of a fight the fish was in the margins.  I had managed to keep it away from all our lines and I was just getting ready to next the fish and the hook pulled out. Joy!  These things happen from time to time, just to test you.
With the rod back out, I settled down in the to reflect on things and soon drifted back off to Dreamland.
I was awoken by a single beep and a kingfisher sitting on my rods, it was diving after the minnows.  I watched him for sometime before I decided to take some photographs and a short video for my vlog about my trip.  It was wonderful to watch and makes you realize it's not all about fishing.
Around 11 am, I flicked the Deeper out and much to my amazement the Deeper had picked up a nice show of carp; just at the back of a weed bed.  This made me re-evaluate my tactics and moved my rods two wraps closer.
Within an hour, I had a take, it turned out to be a Tench.  It must have been one of the smaller fish in the above screenshot, but at least there was some action.  I gave it until 1430 and then baited up with more ground bait and boilies all set for the afternoon, evening, night, etc

The day drew to a close with another magnificent sunset, but not much carp activity.  I was still feeling very confident after seeing all those fish on the Deeper early on in the day.  This was clearly a holding area and with a nice amount of bait out there, they would surely feed at some point tonight.  Just before midnight, my right-hand rod was off and a long battle ensued, not helped by the fact I had been in a very deep sleep.  I was struggling to completely wake up.  The carp finally was in the net and I was greatly relieved.  I set about sorting out weighing and photographing the fish. Lucky for me, Ian was about to help, I just couldn't fully wake up.
20lb Common
Photo done and fish returned.  I set about sorting both rods out, I managed to pick up the other line on the way in (this was also was very hard work).  I finally started getting my head together and got both rods back on the spot.  All I had to do was to write up the capture and get my head back down; this was going to be hard going, as by now I was fully awake.
Ian, unfortunately, lost a carp about an hour later as it kited under the tree's to our right.  I was awoken in the morning by the Kingfisher on my rods fishing again, I never get bored of this and is just fantastic to watch.
Do I stay or do I go?
I can do another night, however, it's going to be a hot one and those carp are not going to be in the mood for food, not until at least dark hours again.  It's a shame I don't live closer as I would surely head home for the day, return and set up again tonight.  I do believe I will be heading home this morning.
With some thought put into this decision and checking the diary, I felt it best to head home and come out another day,.  I was pretty tired and felt that I would not fish my best tonight – unless some sleep was had.  So, a day trip was planned the next day on the Estate Lake and a quick overnighter in the week, this would be a lot more beneficial and productive.
Until next time
Richard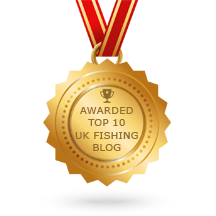 Please subscribe to my Video Diary
Consultant For
Sponsored By