ParcelHero® is one of the UK's biggest online couriers. We offer quick, easy and low cost parcel delivery within the UK and to over 220 countries through the world's biggest carriers UPS, FedEx & DHL.
Choose from the world's best couriers
It's the ParcelHero® difference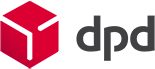 ParcelHero® customers benefit from average savings of over 60% or more compared to the Post Office, and receive outstanding customer care, as reflected by our 2,700 TrustPilot reviews.