I always stick to the same freebies for a period of time, depending on my thoughts on what the carp are feeding on and which area of the lake I'm fishing and the makeup of the bottom. But do you switch around your hook baits as much as I do? I always start each season or session off with two colours one on each rod, normally with the predominant colour/flavour from the previous year. However, if things aren't producing the goods, I will switch about, with various colours and combinations until I get a carp. Then, I will stick to that one for a bit, not getting too fixated on one colour or even one flavour or wafter, pop-up, bottom bait etc. I happily mix and match, trying different combinations. If I'm using a snowman setup, I will switch around the pop-up until I get a bite, and then I may just only use the specific pop-up on the other rod to see if it's the colour that's attracted the carp.
It's not always about the colour, it may be about the flavour or even the type of bottom bait. The other month, I was trying out the above and switched over to a yellow pop up and because of the windy conditions I left it out there for over 48 hours and it finally paid off. What I learned from that was the yellow pop-up had washed out, but still smelt perfect, this got me thinking that I need to try white pop-ups next time one on a snowman and one just a straightforward 12mm white pop-up.
Which soon started to produce takes, the previous week, it was the Pink Pepper Squid 🐙 out fishing my other combinations. The white did result in a good run of carp topped off by this lovely common.
I also have found that mixing together flavours and colour combinations work well. Playing around with sizes can trip up the carp and get the hook point in their mouths, producing a pick-up. One of my favourite combinations is a 12x15mm wafter with a 12mm pop up.
The pink pepper squid and Classic Corn combination, this resulted in one of the best winters on my syndicate a few years back.
I don't like to carry buckets full of hook baits, but I do like to carry a combination of colours, flavours, different size hook baits that I'm feeling confident with at the present time, and a couple of different options in my car.
I just put all the different options in one tub and keep it stocked up each week. I have a specific evening when I sort my kit out each week. I also keep a note of things I need to do on my phone each week as a checklist.
The pink and white was my latest addition to my assortment in the barrow, these being Catalyst flavour, which worked extremely well on here until I feel different and over to the Classic Corn range. However, a lot of people are starting to use Maize/Sweetcorn. I'm thinking along the lines of a different smell amongst the Corn etc, may well catch the carp out, or I may well completely change back. I will have to see how my results go over the next few weeks.
I even switch about the size options during my trips, just trying to outwit the carp and this can pay off. I feel that in trying to capture that lump amongst all the other carp in my syndicate water, I have to do something different and out of the ordinary (the other anglers wouldn't try). When I started to fish the School Lake, Pink pop-ups were the carp's favourite I was told and sure enough, they were correct. But after my first winter day session success, one carp still alluded me and I needed to change things. I played around for a week and then the Masala wafters started to pick up more fish than the PPS. I had obviously found what I was looking for and changed all my rod's over to the Masala wafters and pop-ups, sure enough, it finally came my way.
I'm informed that there's is a much bigger one that is still alluded me and I will be back again this coming winter. Armed with the knowledge that this could be the year that it trips up for a completely different hook bait to the popular pink colour. I hope this article has made you think a little bit more about hook baits, it's certainly worth thinking out the box a lot more and heading away from what everyone else is using. We all know carp wise up to things, you just need to be ahead of others. Until next time Be lucky Richard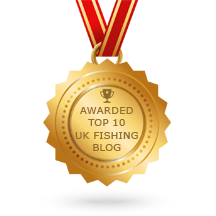 Get 30% off WW5KFTK @checkout