I like and feel that you need to be prepared for the captures before they actually happen. This is why one of my main jobs after casting the rods out is to organize my weighing and photography equipment and line it up with the unhooking mat.
I have a
Saber Fishing Weigh Tripod
which I attached an
underwater diving light
, this is great for my nighttime photographs.
The tripod is positioned to achieve the best light angle and I simply move it over the unhooking mat to weigh the fish.
I always have a
fox bucket
of water filled up, not in the warmer summer months as fresh water from the lake is cooler and better for them.
The unhooking mat and weigh sling are always ready to go. I had a bank stick by the water's edge with a long cord attached so I can attach the retainer quickly, just in case there's a need to have the fish in the water before photographing. The lakes I fish can be prone to multiple takes occasionally. I hope this helps you with your fishing and helps you feel better about fish safety. Until next time Richard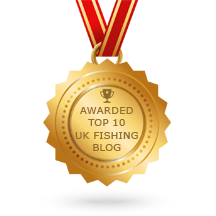 Get 30% off WW5KFTK @checkout